St. Johns Scouts 1st Heywood (Explorer Scouts)
Explorer Scouts are young people aged If you're 14 to 18 and want to enjoy Scouting you can do so by joining Explorer Scouting. As an Explorer Scout you get to take part in all the usual great Scouting activities such as kayaking, climbing, orienteering… as well as work on projects helping to support you local community.
New members are always welcome to join us - if you're interested click here to contact us.
To get the latest programme of activities, please go to the News section.
What to Explorer Scouts do?
The Explorer Scout Programme includes many activities, including:
• Hiking / Backpacking
• Rock Climbing
• Kayaking
• Sailing
• Caving
• Shooting
Many Explorer Scouts can become quite proficient in their chosen activities, and many attain instructor's qualifications as recognised by the activity's national governing body (for example, BCU coaches for kayaking).
Uniform Badges
One of the most common questions asked is "Where do I sew this badge"?
So we thought we would try and help a little. You can download a pdf to your PC which will help you position the badges correctly.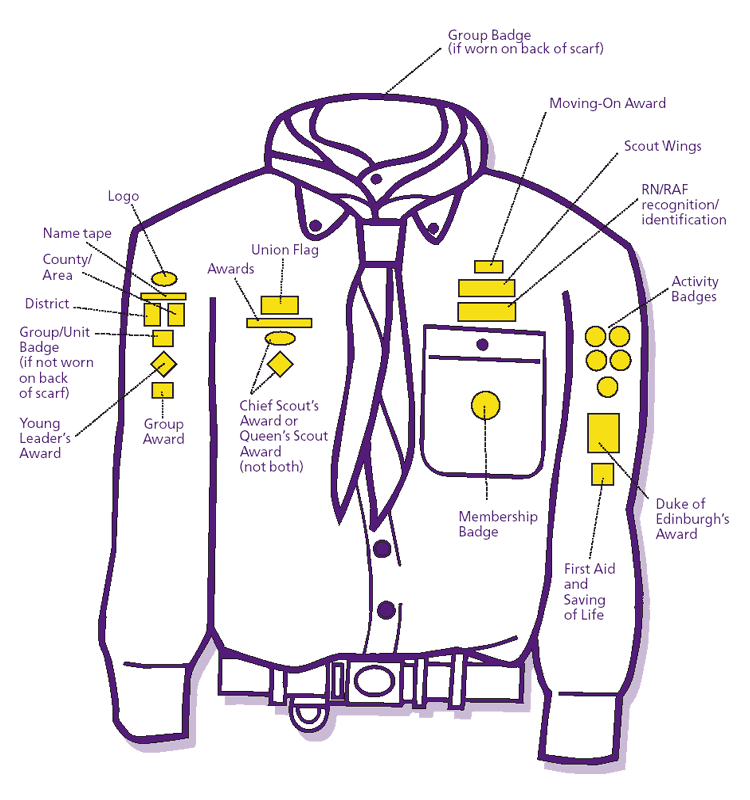 Click to dowload the Explorer Scouts Badge Postion PDF